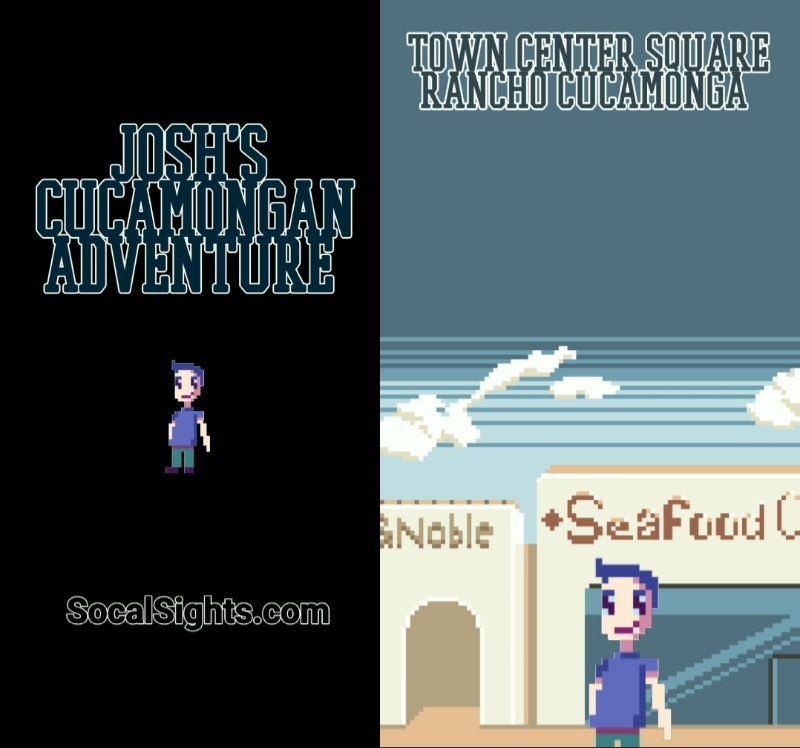 Join Josh in this interactive adventure based on a real-world map of the city of Rancho Cucamonga, CA.
---
The places depicted in this Adventure & Whatnot are very real (and worth including in your vacation itineraries.)
---
Give your opinions and gain points towards rewards like features and certificates to local businesses as seen in Josh's Cucamongan Adventure!
---
Follow @southerncalifornia.site on IG to stay notified or sign up for a new membership for email updates!
---
update:
Location: Town Center Square, Rancho Cucamonga, CA
Josh is going to one of the most underrated parts of the city, Town Center Square! In that Center alone, he has plenty of culture, knowledge and even more undiscovered greatness to choose from!
---
What should he do next? (Hint: these are real places. Look it up!)
---
More coming soon!