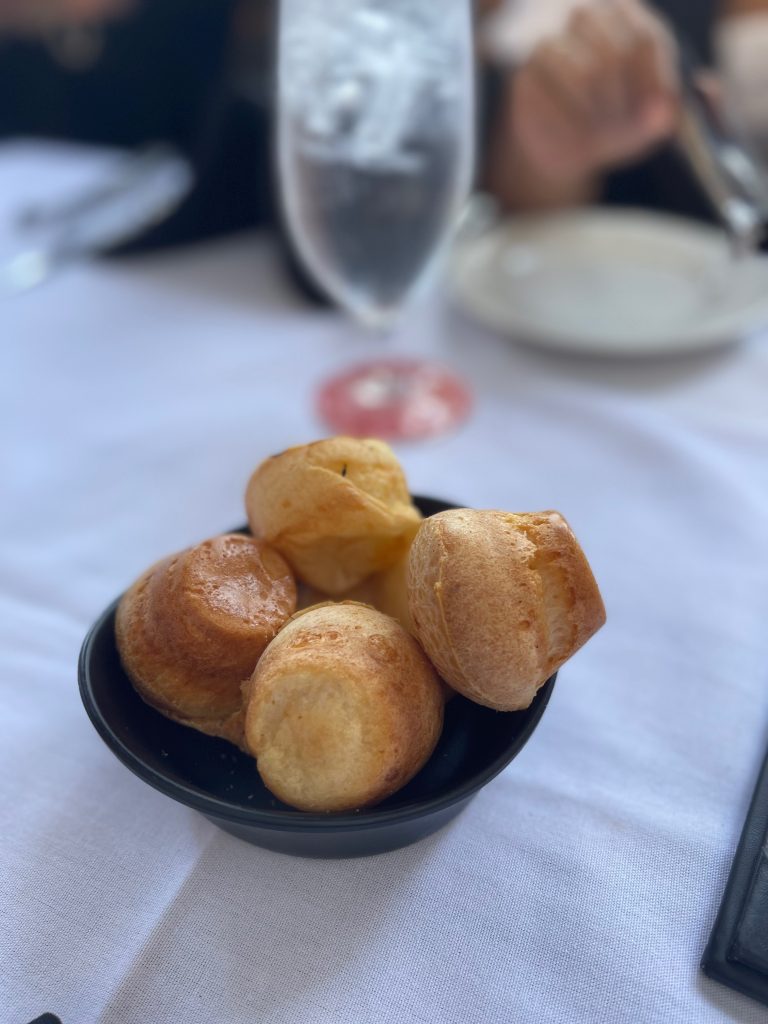 This Fogo De Chao is located in Irvine at 670 Spectrum Center Dr, Irvine, CA 92618
There are multiple locations but the Irvine Spectrum is one of the most popular for its proximity to hundreds of different modern amenities, entertainment, restaurants, stores and franchises.
Brazilian Steakhouse, Fogo De Chao, is an exquisite blend of fine dining, all you can eat and a balanced selection of meats, sides and salads. It's no place for a vegan, but there are two choices for pescatarians.
It gets very busy at dinner time every day and especially on weekends. They do allow large groups when coordinated in advance.
Every location has different seating arrangements yet they all embody the Brazilian steakhouse experience.
If you or someone you know loves meat, all you can eat and is in or around the Orange County, Pasadena or one of their other restaurant locations, Fogo De Chao is highly recommended.