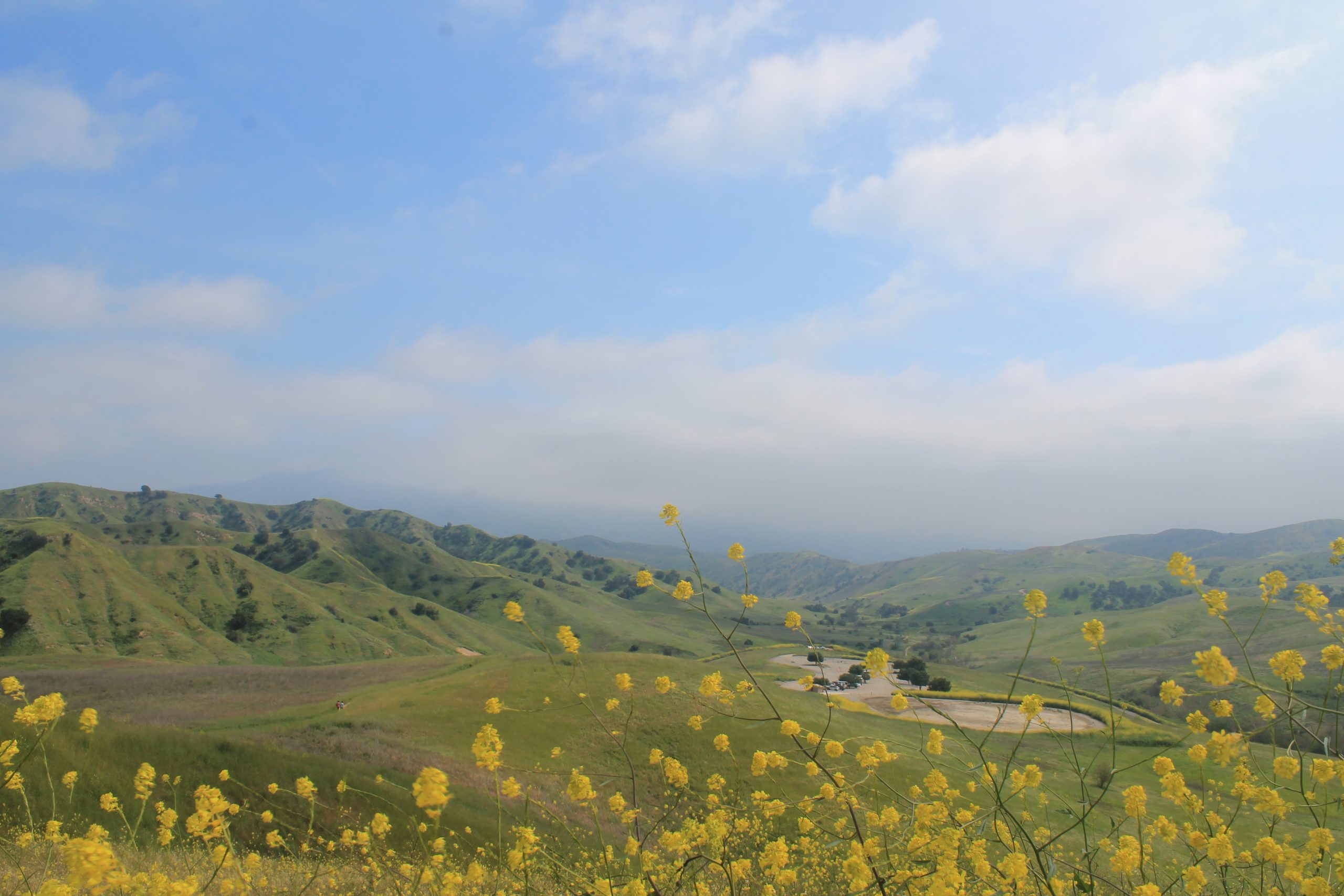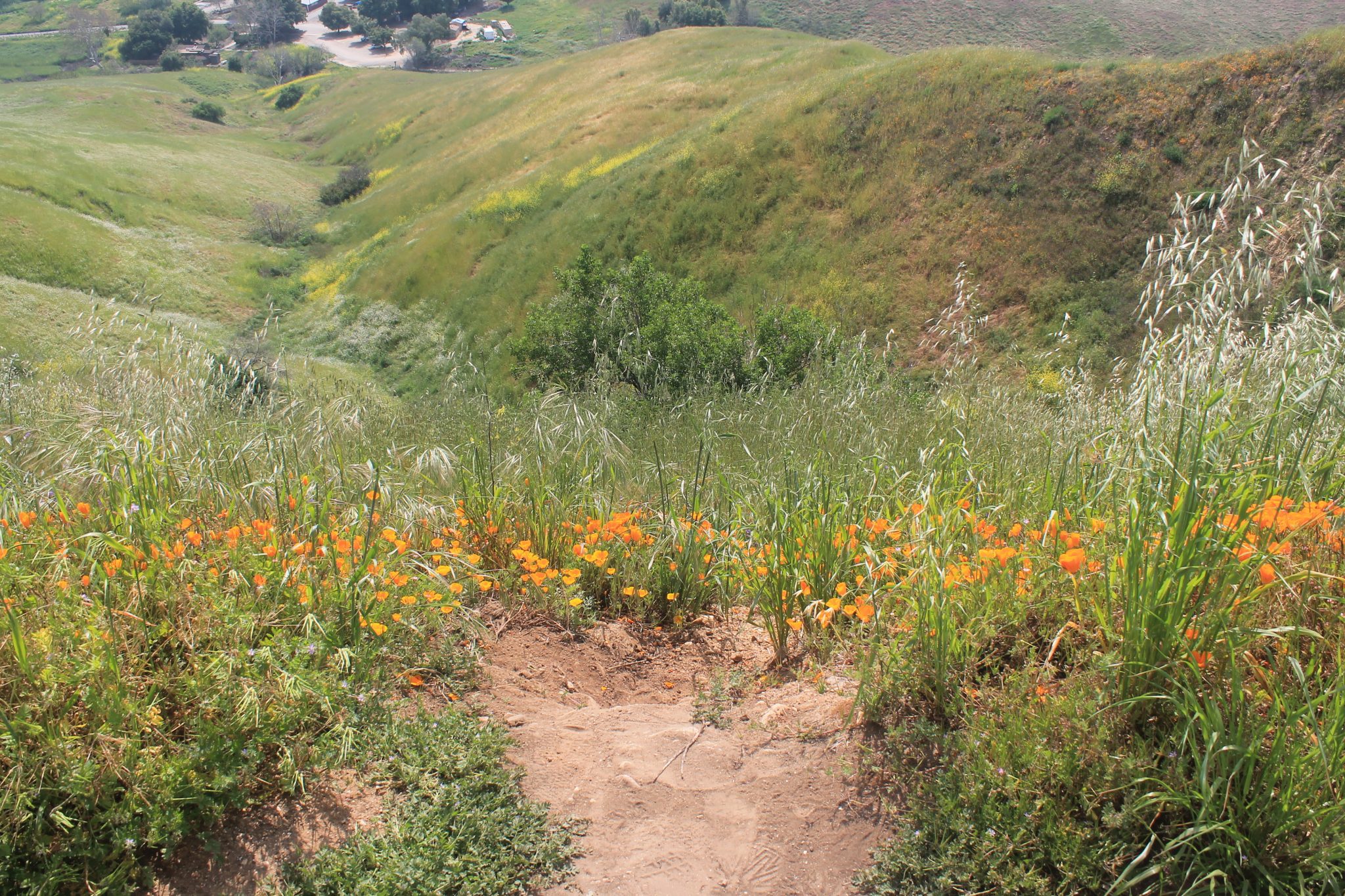 The entrance should be located at 4721 Sapphire Rd, Chino Hills, CA 91709
Cost is $5 for parking, or you can find parking outside of the entrance and walk an additional few miles.
Chino Hills State Park is most popular, and arguably most beautiful, during poppy seasons (usually around March and lasts a few months if you're lucky) but you can have yourself a great time any time of year.
The views are incredible, especially right after rain. Be prepared for a hike whether you drive into the park or walk because there will be hills after the parking area.
The path is narrow with tall foliage on the sides and plenty of bugs and bees, but nothing too crazy. When it gets crowded, you may want to move to the sides to allow other parties to pass. It doesn't get as crowded as some think and it's still worth going regardless. Just be sure to watch out for pedestrians when driving along the dirt roads.
Parking is $5 from 8:00 am to 7:00pm everyday. This public park comes highly recommended.